The dive computer for both your worlds

Air-integrated dive computer for you and your dive buddies.
Choose from multiple dive modes for your underwater adventure.
Measure your performance and track your stats above water.
Share and review dives in the Garmin Dive™ app.
The battery in your Garmin device is simply unmatched by other smartwatches.

QUALITY BY DESIGN - The advanced, watch-style dive computer with a rugged yet sophisticated design that features a large sunlight readable 1.4" color display.
PREMIUM MATERIALS - Fit the look to your lifestyle with a stylish titanium bezel.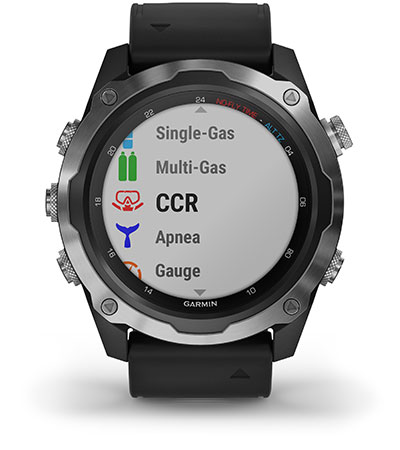 DIVE MODES - Get multiple dive modes for single and multiple gas dives (including nitrox and trimix), gauge, apnea, apnea hunt and closed circuit rebreather.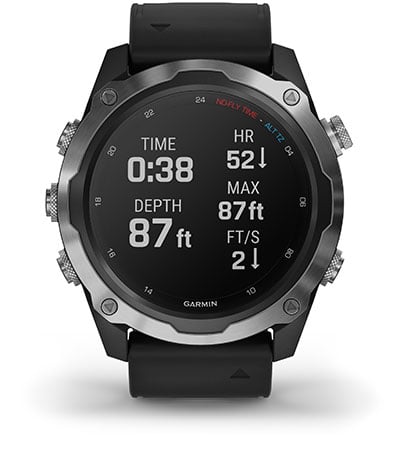 CUSTOMIZABLE DIVE MODES - Add additional screens for each dive mode that features the fields you want to see.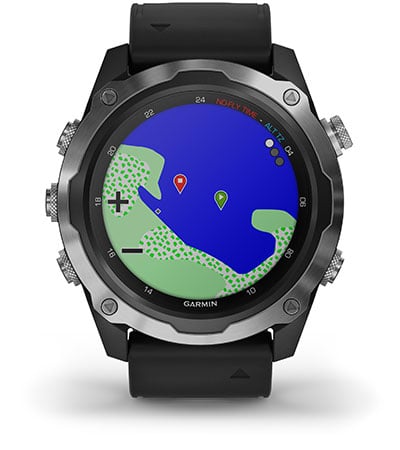 SURFACE MULTI-GNSS - Track your entry and exit2 points with advanced satellite connectivity.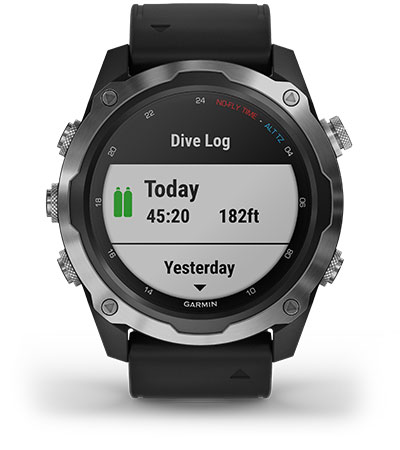 DIVE LOG - Store and review data for up to 200 dives — and share via the Garmin Dive app.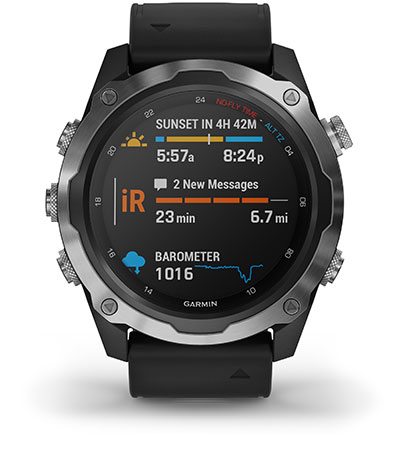 INREACH® COMPATIBLE - Pair with inReach satellite communicators and the inReach dive case.